Chinatown Service Center (CSC) is a Federally Qualified Health Center (FQHC) in downtown Los Angeles that delivers health care services to 11,000 local patients. Its mission is to provide outstanding services and advocacy that promote better quality of life and equal opportunity for immigrants and other communities. They assist over 30,000 unique clients each year through 150,000 touch points, providing services such as healthcare, financial planning, and even care for the youth. CSC partnered with LANES to improve its Enhanced Care Management (ECM) and Community Supports to provide even greater service to its most vulnerable community members, including elderly patients with complex medical and social service needs.
An elderly patient had been frequently using emergency department services and needed ECM support. During an outreach call, she shared that she was running into language barriers and having trouble navigating processes at specialty care offices to schedule appointments and get information on office locations, ultimately landing her back in the emergency department every time she needed care.
ECM managers for Chinatown Service Center (CSC) log on to the LANES portal to check the Smart Alert Dashboard for their Roster of ECM patients to identify individuals needing transition of care (TOC) visits scheduled with their primary care provider. When they see that one of their patients is about to be discharged, they proactively reach out to the patient to schedule the TOC visit. Next, they consult the Patient Synopsis in LANES for any recent health information that needs to be added to the patient's record. They review the ADT report in the Patient Synopsis for discharge plans and make a note to the primary care provider regarding patient needs. Finally, they check the ADT report for social determinants of health (SDoH) needs such as housing issues or food insecurity that need to be addressed for the patient to successfully transition back to the community and begin to work with the patient to resolve these.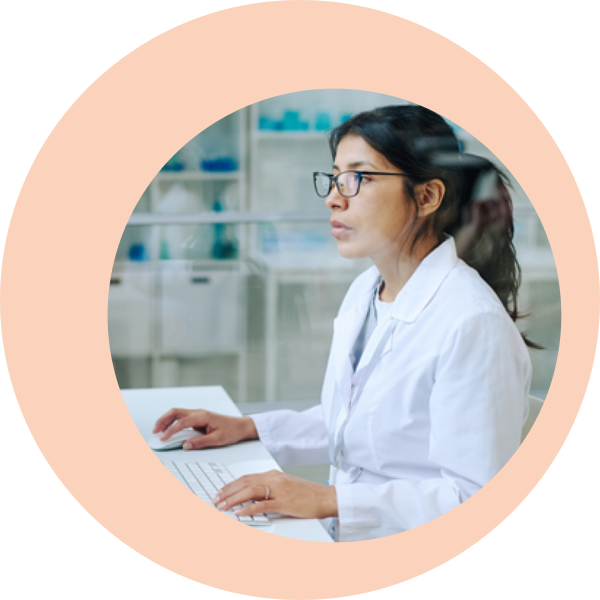 Ricardo Yuan, co-lead for the CSC ECM Program, used information from LANES' Timeline tool to understand the patient's visit history. Ricardo then helped her schedule an appointment with her primary care provider, navigate the phone trees to schedule with her specialists, and arrange transportation to upcoming appointments. He also took the opportunity to educate her on CSC's role as her medical home and how he and his care team could continue to provide advocacy and case management.
By using the LANES portal, my team has been able to consistently receive alerts on ECM patients entering EDs or hospitals and bring them to CSC for post-discharge follow-up. This has been invaluable because they often use the ED as a primary care office. The data helps us connect the dots of the patient's stays and visits with other clinicians outside of Chinatown Service Center.
– Ricardo Yuan, CSC's ECM Program lead, Chinatown Service Center