The Modern, Powerful LANES Platform
LANES participants benefit from its deep participant network; cross-discipline healthcare, social services and community data; and a painless user experience — all powered by the most sophisticated healthcare data engine in the world.
Security and privacy is at our core as a HITRUST CSF Certified organization. LANES patient data privacy and security safeguards meet or exceed federal, state and local requirements including the HIPAA Privacy Rule, HIPAA Security Rule and HITECH Act. We work diligently to examine and uphold the complexities of patient consent through continual consultation with legal experts in HIPAA and our community privacy and security experts serving on the LANES Privacy & Security Advisory Board.

Privacy Policy

LANES runs on Google, which is trusted by the world's leading organizations. Google is dedicated to achieving an uptime of 99.99% or above.

Our scalable platform facilitates the secure exchange of healthcare and administrative data across the LANES connected network. LANES is capable of managing petabytes of data, enabling its participants to grow without compromising efficient and effective patient and community care.
Governed by healthcare community leaders to ensure proper levels of compliance.
The healthcare data engine can map more than 90% of Health Level 7 (HL7) v.2 messages to Fast Healthcare Interoperability Resource (FHIR) standards—such as medication orders or patient updates—across leading electronic health records (EHRs) out of the box.
Its Healthcare API allows healthcare organizations to collect and manage various types of medical data via the cloud, including Digital Imaging and Communications in Medicine (DICOM), Health Level 7 (HL7) v.2 and Fast Healthcare interoperability Resource (FHIR) standards.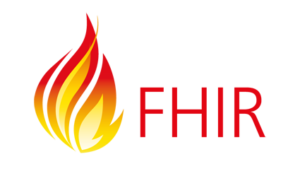 Powered by the Google Cloud Healthcare API
The LANES platform will soon include the Google Cloud Healthcare API and Google BigQuery, enabling significant advancements in interoperability and big data analytics for its participant network. The FHIR data repository helps healthcare organizations harmonize data from multiple sources, including medical records and claims. Integrated analytics and artificial intelligence to help users find meaningful insights of their own patient data, enabling a more holistic view of patients in surrounding communities and the potential to improve overall population health.