LANES' adoption of Google Cloud Healthcare API will help healthcare organizations access patient information critical to providing the best care more efficiently and effectively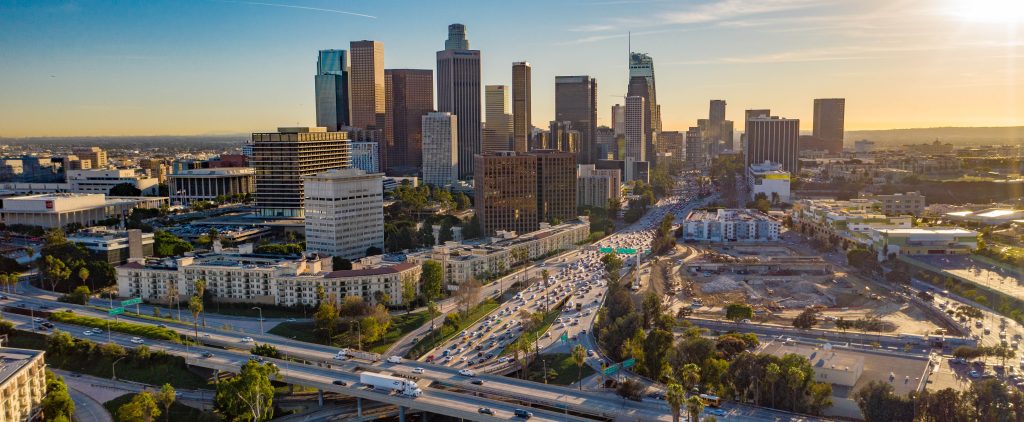 LOS ANGELES, July 11, 2023 — Los Angeles Network of Enhanced Services (LANES), the first and only regional health information organization (HIO) for the greater Los Angeles area, has adopted Google Cloud's Healthcare API and BigQuery to enable significant advancements in interoperability and big data analytics for its participant network, which consists of leading hospitals, health systems, health plans, behavioral health services and ambulatory providers. LANES, which currently supports 10 million lives and manages over half a billion transactions annually, will complete the Google Cloud migration in July 2023.
"Health, behavioral, and social services data is essential to delivering the best care, but must remain accessible, meaningful, current and contiguous to be most effective," said Ali Modaressi, LANES CEO. "Google Cloud is one of the most trusted platforms in the world, and our investment in this robust, modern healthcare technology represents our dedication to being a reliable source of high-quality patient data and insights for our participants now and in the future."
The fully managed, enterprise-scale Google Cloud Healthcare API, including support for Health Level Seven International Version 2 (HL7v2), Fast Healthcare Interoperability Resource (FHIR ), DICOM standards, and analytics in BigQuery, will allow LANES to scale while enabling its participants to process petabytes of patient and community data in near-real time, improving access to patient information and population insights.
LANES' enhanced processing capacity, which turns data into actionable information, will be even more critical to Medi-Cal populations and Enhanced Care Management (ECM) providers. As part of CalAIM, the initiative to transform Medi-Cal toward preventive and whole-person care, clinical, behavioral and social service organizations will be processing a growing volume of patient documents through LANES collaborative platform to support the multi-stakeholder care providers. In addition, LANES' FHIR native data repository will allow LANES to serve as a data resource for the CalAIM-required use cases and develop applications more rapidly and at a lower cost.
Increased scalability, security and reliability
The newly enhanced LANES platform will offer advanced features that help healthcare organizations manage, share and analyze patient data in a secure and scalable manner, promoting interoperability and collaboration in the LANES ecosystem. It allows LANES to deliver cutting-edge products and services to its participants, as well as:
Access to real-time, normalized data: The LANES platform supports real-time data exchange, enabling healthcare providers to access up-to-date patient information quickly through LANES unique, instant 360° view of patients. The LANES view uses longitudinal information generated at community clinics, hospitals, and other care and behavioral health facilities. With Google Cloud, LANES can scale to support millions of FHIR resources, making it ideal for managing vast amounts of data.
Faster data analytics and machine-learning driven insights: BigQuery offers built-in analytics tools to extract insights such as identifying patterns or trends in patient data. It also supports machine learning models to train and deploy custom models to analyze patient data for better clinical outcomes. The security-compliant clinical data repository enhances LANES' ability to gather and process a high volume of clinical, mental and social determinants of health (SDoH) data from many different sources for more holistic insights into patients' medical and social service history in FHIR-compliant format. When coupled with big data analytics, this information is available when and where it is needed, whether at the point of care or to better manage population health.
Compliance with the latest healthcare, technology and privacy standards: The platform is compliant to modern standards, including the Centers for Medicare & Medicaid Services (CMS) interoperability rule to exchange data using FHIR standards. The Cloud Healthcare API provides a fully managed, highly scalable, enterprise-grade development environment for building clinical and analytics solutions securely.
An enhanced user experience: With Google Cloud, LANES will deliver a more seamless and intuitive user experience. Its team will also be able to execute and deliver custom services faster than ever before, including new reports, dashboards, and features. Participants' developers will be able to easily create APIs that can plug into a basic EHR operating system and feed concise patient information directly into the provider workflow, which often requires providers to access data separately.
Improved, robust security: The platform provides robust security measures, including HIPAA compliance, encryption of data in transit and at rest, and identity and access management features, compliant with LANES high security and privacy standards as a HITRUST CSF Certified organization. LANES patient data privacy and security safeguards meet or exceed federal, state, and local requirements including the HIPAA Privacy Rule, HIPAA Security Rule, and HITECH Act.

"The data and information we can access through LANES is critical to our ability to deliver our patients the best care," said Christine Park, MD, chief medical officer at the Federally Qualified Health Center Northeast Valley Health Corporation. "Accurate information gathered across the Los Angeles area network, combined with the refreshed ability to process insights more quickly, will help us support population health more effectively and efficiently."
LANES is comprised of hundreds of connected participants across the greater Los Angeles area. It improves healthcare delivery by making actionable patient information available at the point of care when and where it is needed safely and securely. LANES' services are used by leading hospitals, health systems, health plans, behavioral health services, and providers. Its participants also gain access through LANES to relevant information from community clinics, ambulatory practices, public health, and social service organizations.
For more information on LANES' new enhancements and their benefit to LANES participants, visit https://lanesla.org/google-migration.
###
About LANES
Los Angeles Network for Enhanced Services (LANES) is a non-profit health information organization (HIO). We enable healthcare providers to seamlessly exchange clinical and behavioral health information safely and securely, when and where it is needed for patient care, care coordination, and care transitions. Connect with us on Twitter and LinkedIn or visit the LANES website for more information.